Our Practice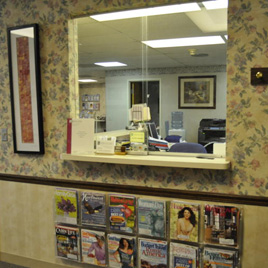 Barrington Obstetrics and Gynecology Associates Ltd. serves the Barrington area and surrounding communities as one of the original practices founded with Advocate Good Shepherd Hospital in 1979. Our doctors belong to the American College of Obstetrics and Gynecology and earn additional Continuing Medical Education Credits (CME) to provide the most up-to-date care.
We welcome patients to visit either of our two convenient office locations (in Crystal Lake and Barrington) for routine exams and procedures. We work exclusively with Advocate Good Shepherd Hospital using state-of-the-art facilities for all surgical needs. Our expectant mothers are invited to enjoy the hospital's "pampered pregnancy program," in which a team of top nurses assist our doctors for a worry-free delivery.
Please refer to the menus above for a full list of obstetrical and gynecological services we offer. You'll also find a full list of insurance carriers we accept, office and hospital location maps, and all registration forms on our Plan Your Visit page.